Just think about how cool it would be – you and your little angel donning matching costumes on Halloween morning without any fuss or contemplation.
But you got to plan for it beforehand – that's new-age parenting. You have so many things on your hands that prior planning has become a necessity.
So whether you want a DIY Halloween costume for your baby boy or a ready-made one for your toddler girl, this list has you covered.
No costume overthinking on the 31st of October now. Check out the spooky-cum-funny-cum-adorable mom and baby Halloween costumes below.
Witch, bee, flower, animal, bubble tea, dalmatian – you name it; we got it!
Mom & Baby Girl Halloween Costumes
So you want a matching baby girl Halloween costume?
Or no, you want a themed one where you are one character as she is another?
Whatever the case is, you have found heaven on the internet. Oh, at least, in this regard. Because we have some of the most adorable and pocket-friendly mom & baby girl Halloween costumes lined up for you.
1. Bats costume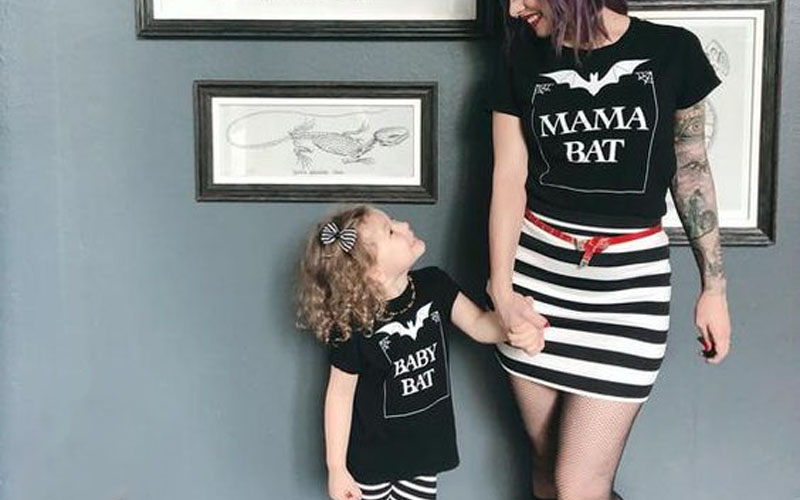 Can we take out bats from the Halloween equation? Nooo. That's why we have this as the first option for your little goddess.
Comfort and style overloaded, to be honest. Welcome the spooky birds in your garden with this costume. And if you can manage spooky music on the recorder, it would be great.
And yes, don't forget to take memorable snaps.
Shop for a similar costume here.
2. Cute witch
Here's a true story. Witches turn hideous when they reach adulthood! As kids, they're adorable and cute😀.
Just like your little daughter when she'll get into a cute witch costume. The good part? No one will run away from her!
Shop for a similar costume here.
3. Sexy mermaid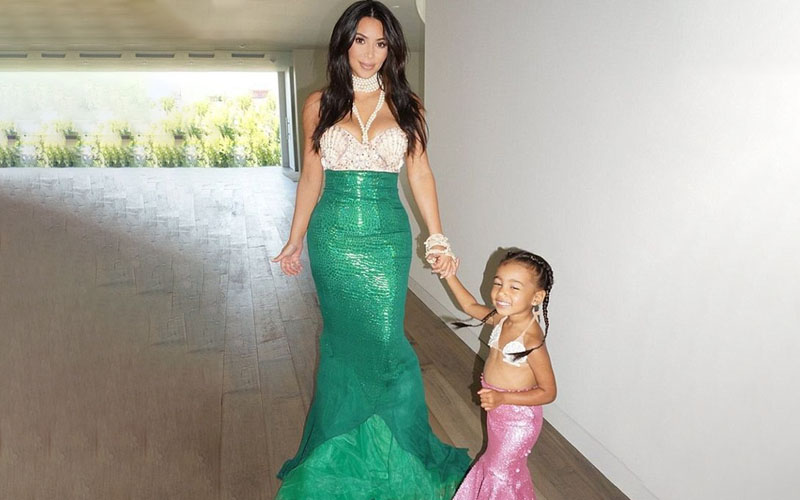 Want to sizzle things up? Get a mermaid costume. Not exactly like the hot Kardashian here but her cute daughter's one.
Yeah, ponytails on the head, and a pink mermaid tail – a bait for the mesmerizing photographs at your Halloween party, right?
Shop for mermaid costume here.
4. Pink doll Barbie
Halloween doesn't always have to be creepy and frightening. This doll costume balances the equation with beauty. The shiny pink frills and the cute bow will uplift the party at home.
You can match the costume with your daughter to make her night special. But please, get golden hair, otherwise, it would be a waste.
Shop for a cute doll costume here.
5. Skeleton costume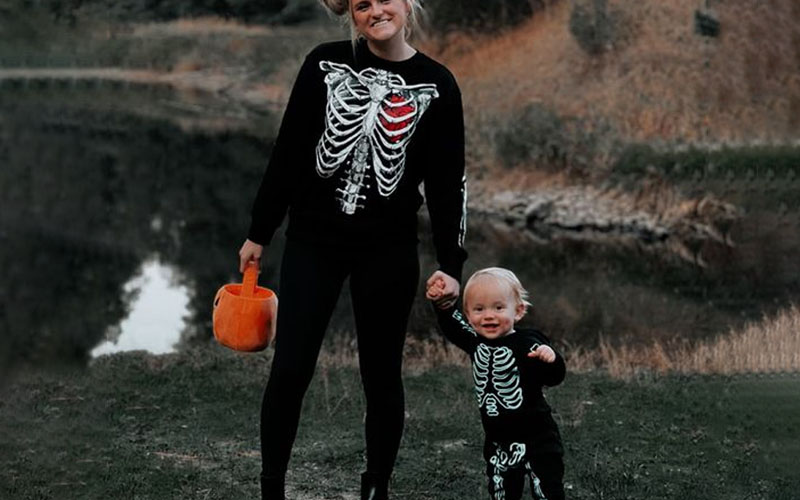 Skeletons are as necessary for Halloween as a Christmas tree for the 25th of December. Just couldn't miss this mom and baby Halloween costume.
Here's the thing – no one can see your ribs and skull and scapula and pelvis and femur…
But they sure will see their diagram on the costume you and your little one wear.
Shop for a similar costume here.
Mom & Baby Boy Halloween Costumes
Hey there, little baby boys. You thought we forgot you? Oh no, it's just that we had such surprising Halloween costumes for you…
So we planned on some suspense. But not now.
Below are some of the best mom and baby boy Halloween costumes.
6. Dalmatian magic
We all love dogs, right? Be it the guardian German Shepherd or the playful Dalmatian, they're an integral part of our lives.
Now what better way to reward your doggo for all the service than wear a Halloween costume rendered into his theme?
See the Dalmatian costume here.
7. Game of Thrones matching costume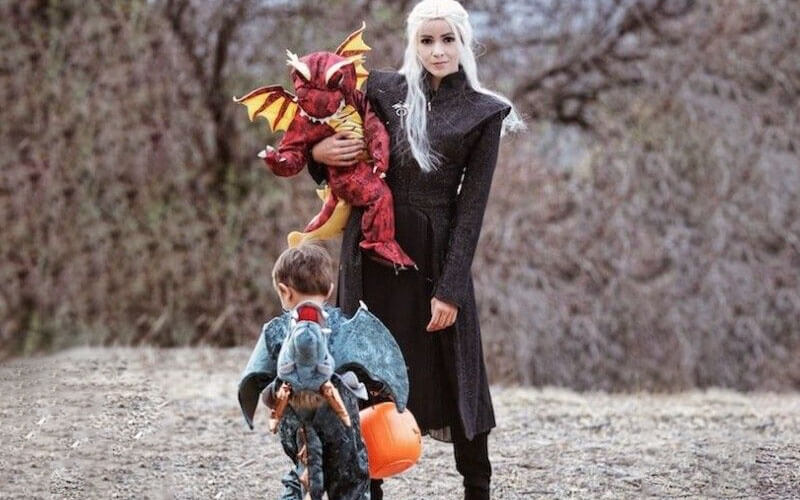 Impressed with the renowned TV series? Want to replicate your love for it this Halloween? A Game of Thrones-inspired costume gets you dual benefits.
You look cool, you get good pictures, and you possess superpowers for the day😂. Engage in a role play with your little one wearing it. And let your husband record it on a camera.
Purchase a dragon costume here.
Purchase the Khaleesi costume here.
8. Joker and Harley Quinn costume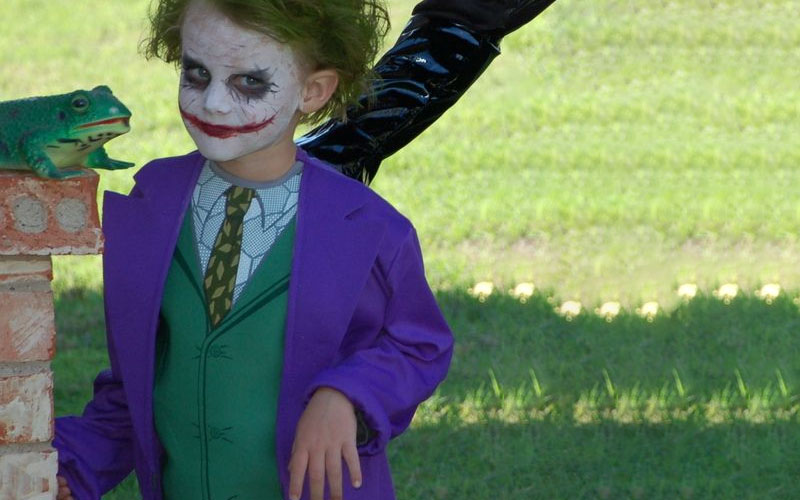 Yes, we loved the movie. And you'll love donning your little angel in this Halloween costume. He may cry a bit when you put on white face powder on his face but those tears will make it even more realistic.
Be frightening, be scary, be the joker.
9. Pumpkin costume
No pumpkin juice or tart at Halloween? Fill that gap with an adorable pumpkin baby boy costume. Yeah, he might feel stuffed wearing it after a while.
But you can easily gather the "Awwws" from your friends at the party before that.
10. Monsters Inc costume
Does he love the monsters in the Monsters Inc movie? It's time to get him a relevant costume this 31st October, then.
Green, single-eyed and smiling. A fit of both eerie and endearing. And don't forget your boo costume.
DIY Mom & Baby Halloween Costumes
But what if you don't want to spend money on ready-made Halloween baby costumes and eyeing DIY options?
You look at the costumes below! Simple.
11. Bunny costume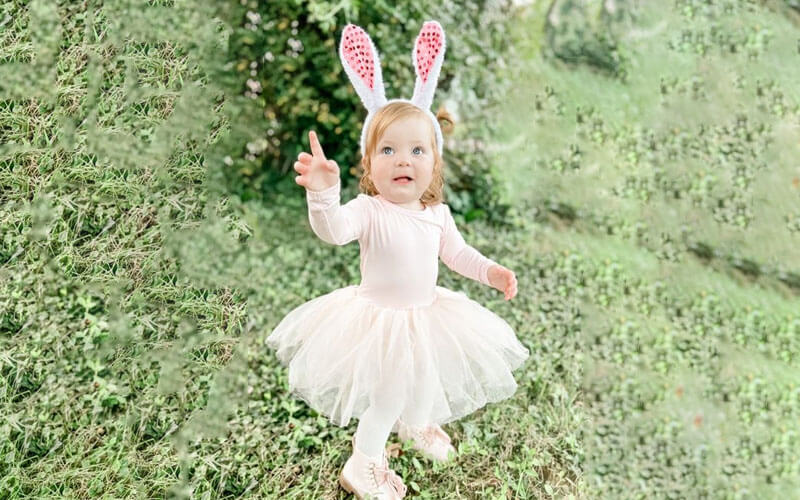 Buddy up with your little girlin a bunny costume. Sew long ears on the head and a rabbit frock. Choose the color you want. Cotton or polyester as a material – whatever suits you.
She can even use it as a baby girl easter outfit, too.
12. Flower costume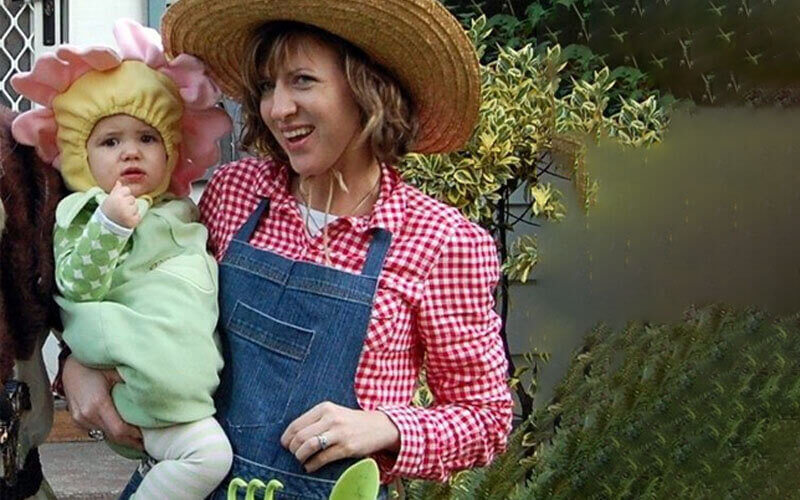 This can be designed easily as well. Because the complexity of the costume depends on your preference.
Want an intricate one? Sew small flowers all over the frock of your girl.
Want a simple rose one for your baby boy? Attach a patch or get a screen-printed romper.
13. Top gun costume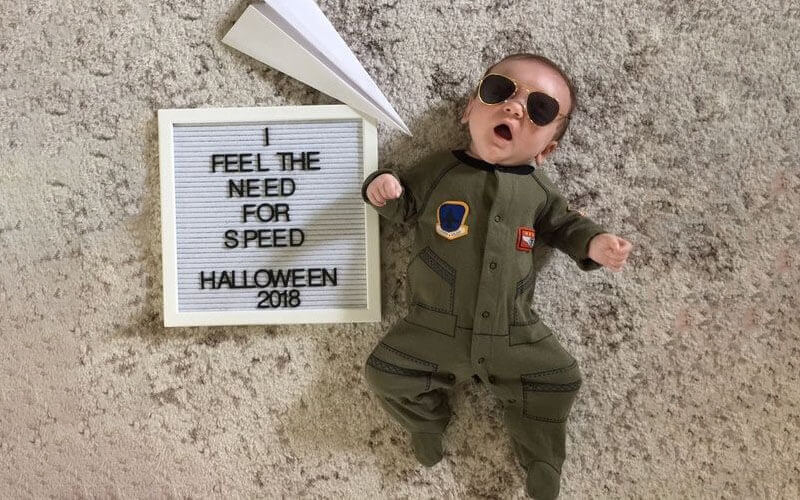 It's one of the easiest DIY Halloween costumes for your baby and the whole family. Green pullover for the husband with black glasses, dark green one for the lady and a sea green romper for your little bud.
It's as easy as that. And yes, don't forget to wrap your little one in a cloth diaper. You don't want the fun to be hurdled by a waterfall emergency.
14. Teddy costume
It's a never-ending debate – teddies are cuter or babies? Why not combine both and get the best of both worlds, right?
Take a wool fabric; brown and white and get to work to make this cute Halloween costume. Or you can get the assistance of your mother.
Bottom line
Hope you liked our collection of mom and baby Halloween costumes. Which one was the best? We'll keep adding new ones regularly.
Tillthen,keep reading our articles.