Upon receiving the positive result, many emotions go through the hearts and minds of mothers. 🤰 After a few days, concern about the baby's grooming soon comes!
We know that when the baby is born, the parents will require a series of care. Not only the way to care for the baby but also the care of the products used in it from birth.
This needs to be planned in advance. After all, newborns have susceptible skin, and choosing suitable baby grooming products is very important for their health.
Baby grooming is essential for every mother who is starting motherhood. With suitable products included in the baby care essential kit, the baby's comfort and well-being are guaranteed, ensuring more peaceful days for dads.
That's why it's so important to make a list during the gestation period so that when the child is born, everything is ready for him to be cared for with all the love.
Best baby grooming essentials 👶
Among several items, it can be difficult to nail the list of essential items for your baby's grooming. That's why we bring you the perfect baby grooming products.
Let's get to know more about baby grooming essentials? So stick around and find out!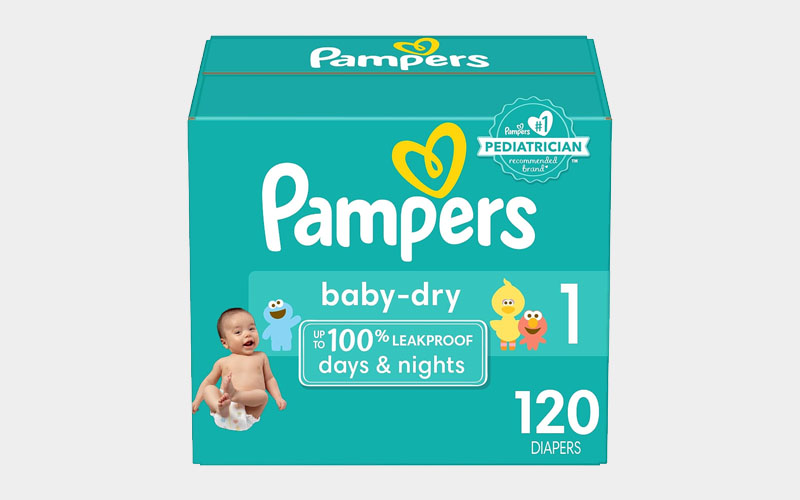 When choosing the ideal diaper for your baby, it is important to check how comfortable it adapts to the baby's body, how absorbent it is, and how easy it is to put on and take off.
Get this comfy Pamper's diaper that will help with everyday life and prevent the baby from having diaper rash or discomfort.
It is a great cost-effective purchase (Save that tip, huh?😉 Always have a spare pack to avoid problems). And what's more, the diaper is easy to put on, has a 360° elastic waistband that adapts to your baby's body, and is ultra soft.
| Most liked feature | What I didn't like |
| --- | --- |
| Pampers soft protection contains no cotton fibers | No con found |
| Moisture indicator | |
| Soft and flexible fit | |
| Adapts to your newborn's body | |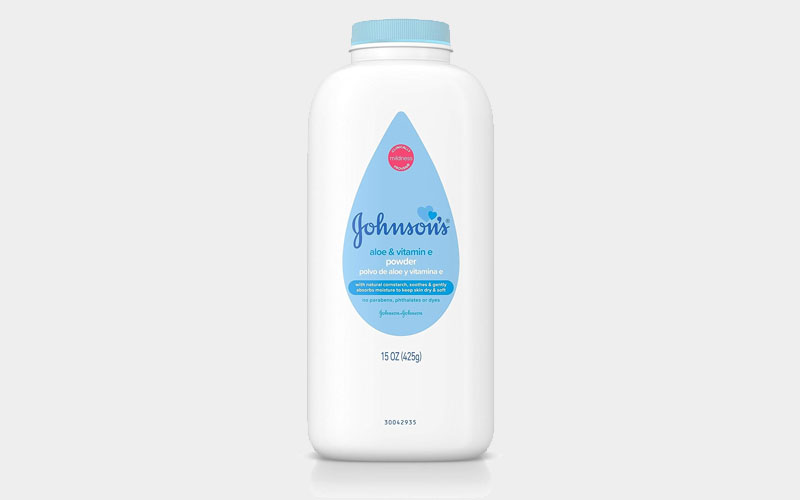 Newborns' skin is super delicate and sensitive, and using diapers causes friction and moisture, greatly increasing the risk of diaper rash.
Using this baby powder made of cornstarch, Aloe & vitamin E quickly absorb moisture and is free of parabens, phthalates, dyes, and sulfates.
It's perfect for use after a warm bath and diaper change to help soothe and soften skin. Just shake cornstarch baby powder directly onto your hand, away from your face.
| Most liked feature | What I didn't like |
| --- | --- |
| Important Items in the baby grooming essential | Have a strong fragrance |
| Soft and comfortable | |
| Exclusively hypoallergenic | |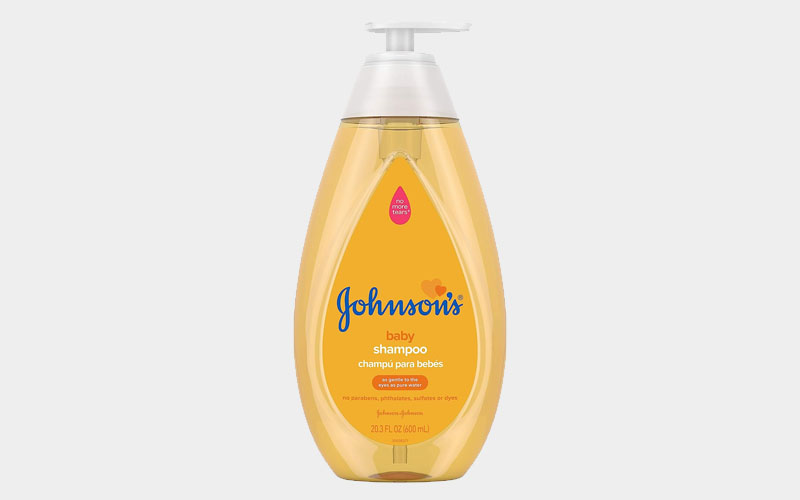 Baby smell is one of the most delicious things in the world, right? And in addition to their natural scent, it's always good to give it an extra touch with good shampoo.
The baby shampoo will ensure cleanliness without irritating the baby's skin and eyes. And, to top it all off, this shampoo helps replenish moisture and essential nutrients that a baby's scalp can lose during bathing.
It is recommended that the product be used at least 6 months after the baby's birth. Before that, the baby can wash with mild soap.
| Most liked feature | What I didn't like |
| --- | --- |
| Helps prevent sclap | Doesn't rinse out very easily |
| Leaves baby's hair soft | |
| Manufactured with great care and attention to detail | |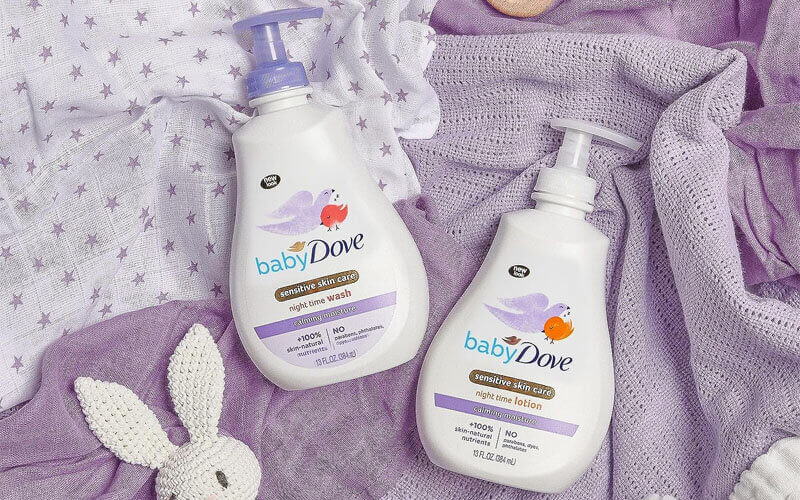 More and more people are talking about skincare and taking care of their skin – so why would it be any different for little ones?
Having a good baby moisturizer is extremely important because it helps to treat and prevent dryness of the baby's skin and, therefore, prevents wounds, peeling, itching, and roughness.
Baby Dove skin moisturizer is hypoallergenic and helps maintain healthy skin from your newborn's first bath. Proven to minimize allergy risks with a scent designed for baby's delicate skin.
| Most liked feature | What I didn't like |
| --- | --- |
| Helps prevent skin irritation | Not suitable for oily skin |
| Dermatologically tested | |
| Hypoallergenic | |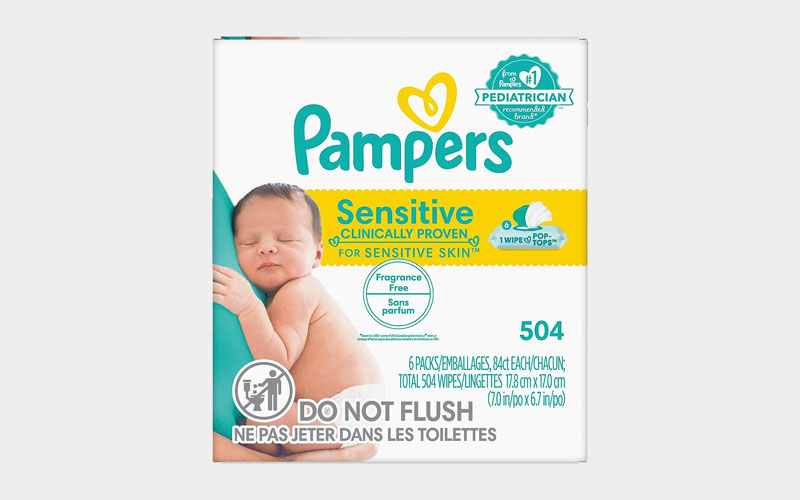 Pampers wet wipes are a hand in the wheel of any parent's life: in addition to sanitizing when changing diapers, they are also great for cleaning the little ones at mealtime.
It prevents diaper rash, moisturizes the baby's most sensitive skin, and is very practical. So having one on hand is always important, as it helps a lot with routines.
They do not contain alcohol and ethyl alcohol in their composition and are dermatologically tested. And, oh, the wipes are unscented and ideal for newborns.
| Most liked feature | What I didn't like |
| --- | --- |
| It has multidirectional resistance | Dries out easily |
| Premium quality | |
| Prevents it from sticking to the skin | |
| Suitable for cosmetic applications and baby care | |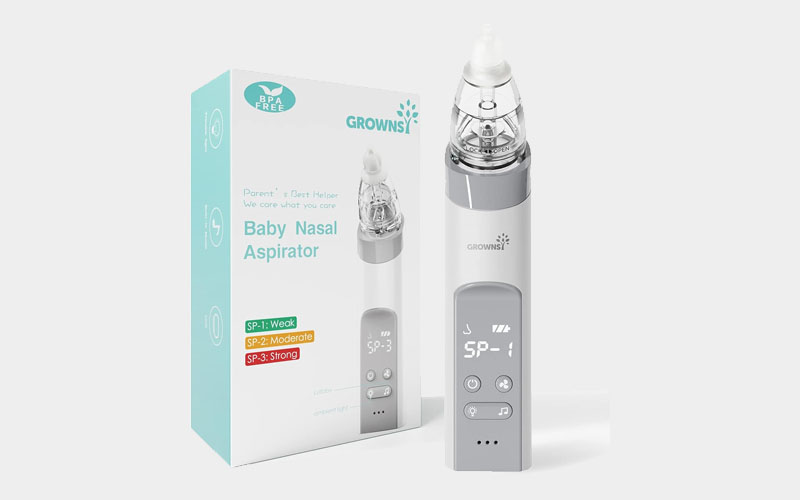 In cases of high secretion production, the body cannot expel all the phlegm on its own, and the baby still does not know how to remove it.
This nose cleaner helps to clean the dirt that accumulates in the nose in a practical, safe, and hygienic way. Please remove the suction chamber before cleaning.
Many mothers ask how to use the nasal aspirator, and in most cases, it is necessary to spray some saline into the nose and use the aspirator to suck.
Oh! And remember to wash your hands well before carrying out this and any other hygiene process on the baby.
| Most liked feature | What I didn't like |
| --- | --- |
| Essential baby grooming products | Works but is hard to clean |
| Eliminates nasal secretions | Noisy to use |
| Immediate solution to unclog baby's nose | |
Have you ever noticed how babies' fingernails grow quickly? They receive numerous nutrients with each feeding, and a healthy body develops in a short time.
There's more to this kit than a nail clipper; it includes a non-slip baby scissors, soft-tipped tweezers, and a gentle glass nail file that won't damage nails. It comes with a protective and adorable case.
For greater safety, invest in a nail clipper/scissors suitable for the little ones and cut after the bath (when the nails are more malleable) or while the baby sleeps.
| Most liked feature | What I didn't like |
| --- | --- |
| Important item in the baby grooming essentials | The quality is not high |
| Contains baby nail clippers, scissors, nail file & tweezers | |
| Specially designed for kids | |
Bath time is a special moment since the birth of the baby. Both for your hygiene and to make the baby more relaxed, which can help alleviate some discomfort in the child.
This Frida bathtub is suitable for cherishing moments to ensure baby's comfort. The one side of the bath pad cradles newborns, while the aqua side supports and secures toddlers to sit up.
This bathtub is sturdy and of great quality; the part where the baby sits is a cloth-like material, absorbing the warm water and helps keep the baby warm.
| Most liked feature | What I didn't like |
| --- | --- |
| The water capacity is 25 Gallons | Needs a cushion for baby's head |
| Sturdy and comfortable | |
| Supports kiddos from newborn to toddler bath stages | |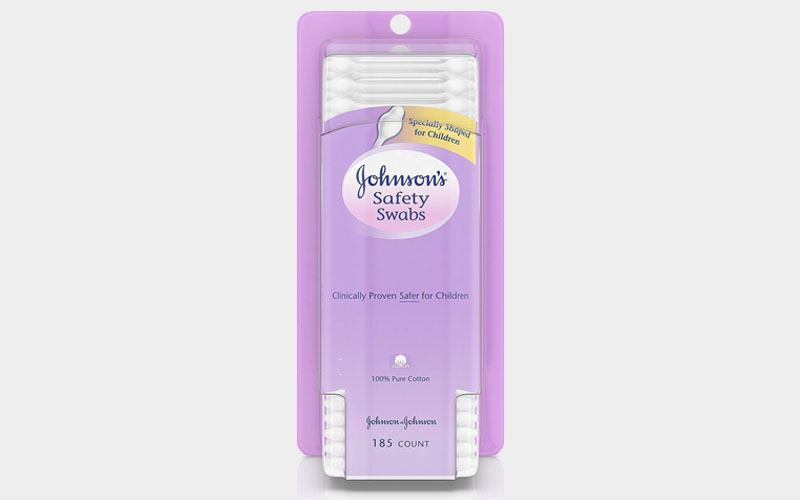 Johnson's safety swabs are an essential complement to hygiene, you know?
For example, cleaning your little one's umbilical stump and ears. But these rods must be appropriate for babies. They must have a safety tip that does not allow entry into the ear canal.
When compared to traditional swabs, Johnson's Safety Swabs are made of 100 percent pure, non-chlorine bleached cotton, offering you added peace of mind.
Always use it gently to avoid completely stripping the earwax, which is not a recommended practice.
| Most liked feature | What I didn't like |
| --- | --- |
| Ideal for baby grooming | Require some persecution before use |
| Safety for the little ones | |
| Ear safe bulb design | |
Here's the best and most worthy baby grooming essential kit as a useful gift for little Toot.
This baby lotion, wash, and shampoo grooming gift set is formulated with gentle, never harsh ingredients; it is safe for babies of all ages, and physicians have tested it.
Three baby skin care products are included in this gift set – baby wash and shampoo, baby lotion, diaper rash cream, and a handy reusable bath caddy.
It is the ideal baby shower gift for soon-to-be parents for any in-person or virtual baby shower.
| Most liked feature | What I didn't like |
| --- | --- |
| Set of 4 items | No complaints found |
| Hypoallergenic & paraben-free | |
| Dermatologists tested | |
| Ideal baby shower gift | |
Conclusion
A mother can easily care for her baby daily using the above baby grooming products. With the right products of good quality, these moments will be comfortable for the mother and the child.
Remember that you don't need all the items at once. Throughout the pregnancy, you can go shopping little by little and reach the end of the 37th week with everything ready for the arrival of your child. What about?
So, what did you think of our list of the best grooming products for your newborn baby? Comment below your opinion and mention other items that you consider important!