When your baby 👶 is due to be born, you need to prepare as much as possible. You should buy him different clothes in advance, which by the way, is such a pleasure for young mothers.
Particular attention should be paid to beanies. Newborns are so tiny that you have to find appropriate headgear for them. The little one can't do without it.
And not only on the street: in the first few months of life, pediatricians recommend putting on a thin cotton hat or cap for some time after bathing.
Explore The Best Newborn Beanies
A headdress for a newborn baby is necessary both in winter and fall.
Today I will bring you a variety of the best newborn beanies for the little ones so you can choose the perfect set for the first wardrobe of a newborn.
This list has the best baby beanies from unisex hospital hats to handmade crochet beanies that will keep your infant cozy and cute.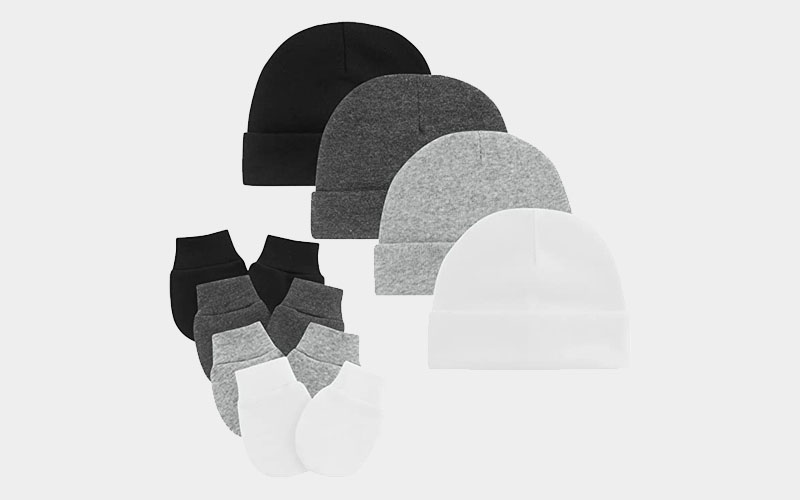 Hey, parents of cute infants, this is my favorite set of beanies specifically designed for newborns. Your baby won't feel a tad uncomfortable in them. In fact, these will make him so happy, thanks to the soft fabric.
Just wrap your precious newborn in this cloud-like and snug hat. This beanie set also includes scratch mittens to prevent accidental scratches, keeping your little one safe and secure.
| Most liked feature | What I didn't like |
| --- | --- |
| Soft and gentle on delicate skin | Does not provide the best sun protection |
| Elastic Cotton Polyester fabric | |
| Scratch-free gloves to prevent damaging delicate skin | |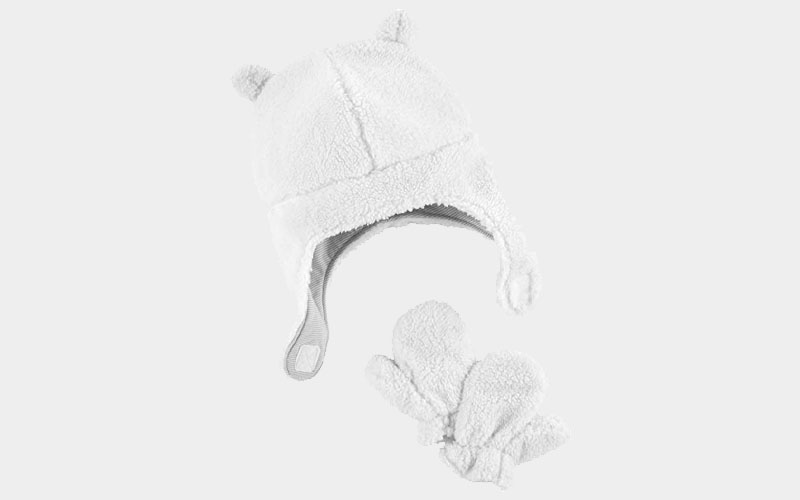 Babies with rosy cheeks are so cute, but rosy ears indicate that they may be becoming too chilly.
Keep your bundle of joy warm in this double-layer, sherpa-lined fleece hat. A hook-and-loop closure on the strap prevents the hat from falling off while the mittens keep their adorable hands cozy.
This beanie from Carter's is the best choice for both boys and girls. Its cozy yet stylish design adds a touch of charm to any outfit.
| Most liked feature | What I didn't like |
| --- | --- |
| Easy to clean with machine wash | Slightly larger fit for newborns |
| Adorable and warm | |
| Very cozy to wear in the chilly season | |
A few recommendations from pediatricians:
👉🏻 Consider what time of year it is in your country. Based on this, you should buy a beanie.
👉🏻 Make sure that the beanie is made from organic fabrics for newborns.
👉🏻 Quantity is important because you can't get by with one hat for little angels.
👉🏻 Finally, the color scheme also plays an important role. You don't want a pink one for a male.
Welcoming the new tot into the world is a momentous occasion filled with joy and excitement. This acrylic hat has one pom-pom that is too cute to pass up — you'll likely wish it came in your size, too.
When winter arrives, keep your little one cozy with this fashionable beanie and a good cloth diaper. Its stretchy and soft fabric ensures a snug fit and warmth throughout the day.
| Most liked feature | What I didn't like |
| --- | --- |
| Stretches to fit heads 13″-17″ circumference | Some reviewers claim the pom is very loose |
| Machine washable | |
| Great quality fabric | |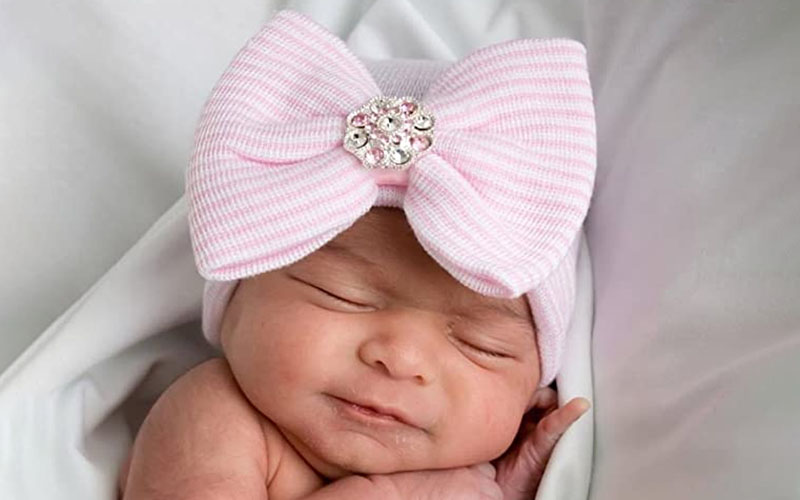 To stamp the best memory of your babies and record their beautiful moments, buy this Dreshow newborn hospital hat.
Because they provide great head care, cute infant caps will be one of your best choices. Made with high-quality cotton, this beanie is gentle on your baby's skin and suitable for an 11.8-14.2'' head circumference. The big bow is cute and stylish, making your newborn stand out.
| Most liked feature | What I didn't like |
| --- | --- |
| Cute bow detail | Hand wash only |
| Ideal for newborns girl photoshoot | Not a unisex design |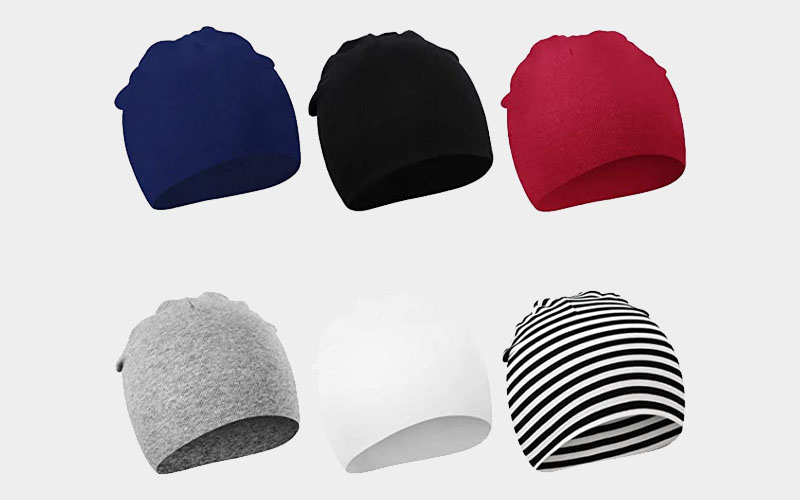 Variety meets comfort with this pack of six ultra-soft beanies. You'll love the colors and patterns of this pack of cotton+polyster beanies, made especially for your newborn's sensitive skin.
This Dreshow's set of six newborn baby hats would also make an ideal gift for someone who is expecting or for anyone who is raising a newborn.
| Most liked feature | What I didn't like |
| --- | --- |
| Variety pack and colors | Some reviews claim that beanies are slightly larger in size |
| Match with every day's baby outfits | Hand wash only |
| Stretchy and flexible | |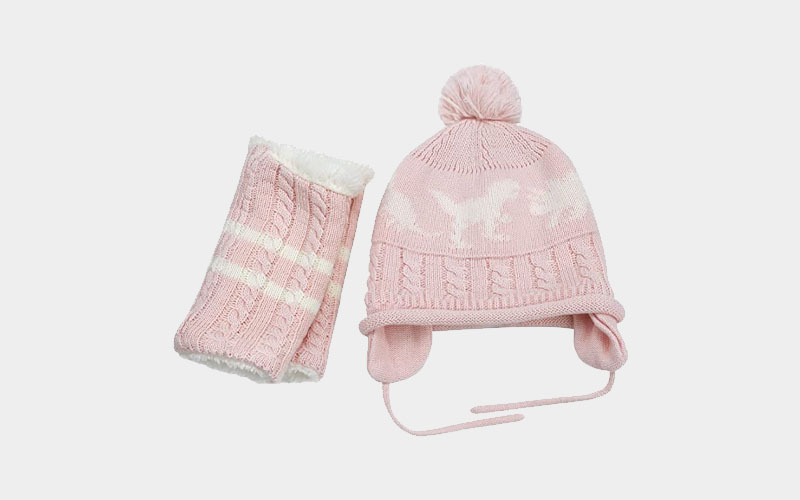 Pop this on your baby's head before a day in the great outdoors. Embrace the winter chill with this warm and knitted beanie.
The cozy polyester lining ensures maximum warmth and comfort for your baby. Its stretchy design ensures a snug fit, keeping the cold at bay.
| Most liked feature | What I didn't like |
| --- | --- |
| Cozy lining for extra warmth | Limited color options. |
| Knit tie under the chin for maximum warmth | Handwash only |
| Made of 100% polyester lining | |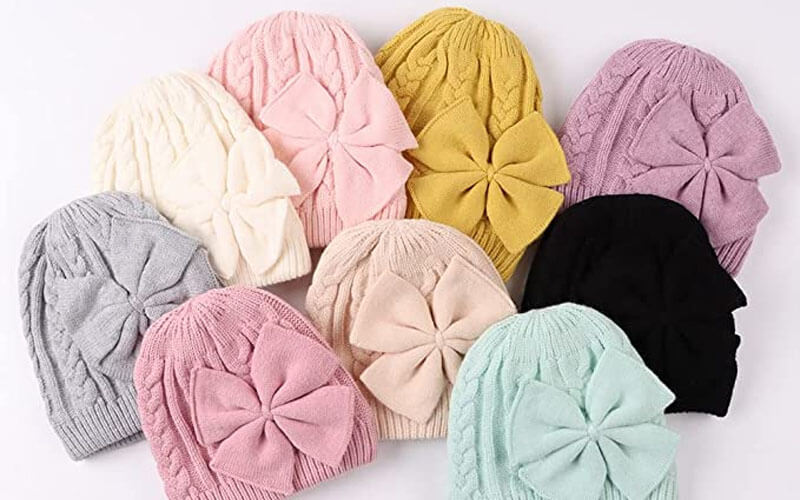 Next up, we have this special but best newborn beanie for infant girls.
Your little princess deserves the best, and this beanie delivers just that. With its cute bow detail and soft knitted fabric, this beanie is an adorable accessory to compliment your baby girl's outfits.
| Most liked feature | What I didn't like |
| --- | --- |
| Adorable bow detail | No issue found |
| Classy & elegant style | |
| Breathable material | |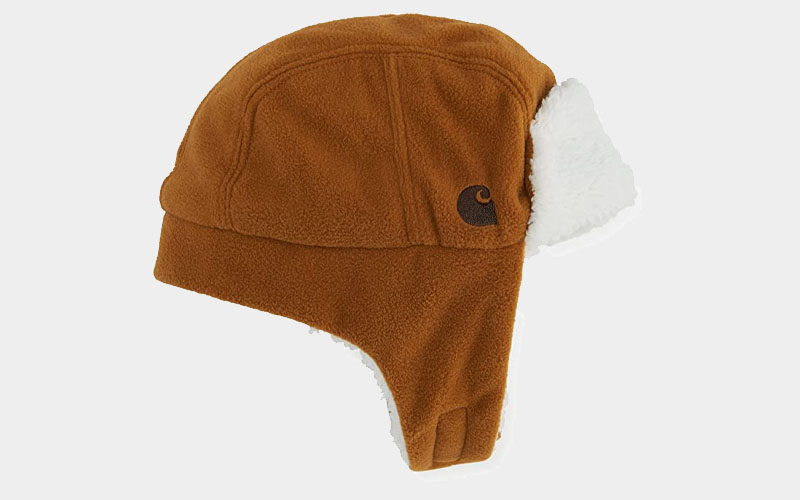 Having an effective morning routine with your baby is so important. It ensures your little one is prepared for the day without you stressing out.
One apt step is getting him this durable and practical beanie from Carhartt. The snug fit ensures it stays on your baby's head, providing warmth and protection from the elements. The classic Carhartt logo adds a rugged charm to your little one's outfit.
| Most liked feature | What I didn't like |
| --- | --- |
| Durable and long-lasting | Slightly limited stretch for a perfect fit |
| Provides a head cover in snowy weather | Only hand wash |
| Chin strap hat with Sherpa lined | |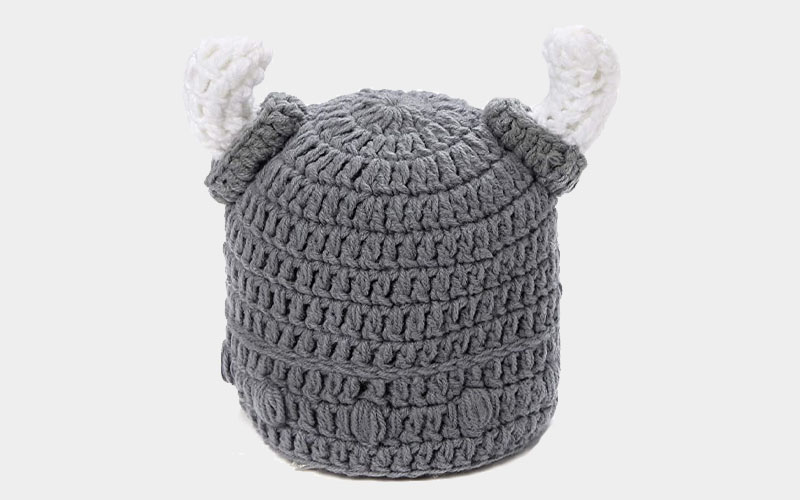 Yapser's bullhorn beanie is the final entry in my list of the best newborn beanies. This cute and one-of-a-kind beanie provides a fun flare to your baby's winter clothes.
Handmade with love and attention to detail, this crochet beanie features a charming bullhorn design. The soft wool makes it warm and comfortable while also making your baby feel the star of the show.
| Most liked feature | What I didn't like |
| --- | --- |
| Unique and playful design | The quirky horns may not be liked by some parents |
| Fit for 15"-19" head circumference | |
| It can be bought as a humorous gift for newborn | |
FAQs
Should newborn babies wear beanies?
Since the baby has come out of a warm mother's womb, nurses generally cover their heads with beanies but it's not necessary after you take them home.
This is only done to save them from the cold because they haven't still developed strong immunity. If it's warm, you can remove them; no worries.
Are knitted hats OK on newborns?
Yes, they are. But they are not necessarily better; I mean, there's no scientific proof of it. You, as parents, can purchase acrylic and synthetic newborn beanies as well.
Final lines
Keeping your baby warm, snug, and stylish with these best beanies for newborn kids is easy.
These hats offer comfort and style. And each option has baby-friendly softness, durability, and trendiness. Remember to consider the most liked features and potential drawbacks for each beanie when making your final choice.